Plastogaz is a technology company founded in 2020 that focuses on the development of new processes for the circular economy. Our team of experts has a 360 ° vision on the plastic value chain and we help our customers switch from a linear to a circular economy.
At Plastogaz, we maximize the potential of your materials. Get in touch with us to evaluate how we may help you reach your goals.
Plastic is an essential material in our society. Its excellent properties makes it a preferred material in many applications. Unfortunately, plastic consumption inevitably leads to plastic waste that can't be recycled without appropriate solutions. We believe that there is no "one size fits all" solution,  and we help our customers reach a win-win situation between profitability and sustainability.
Looking to find out more about our vision ?
The original Plastogaz technology transforms plastic waste into grid-compatible methane. The technology can be declined into other products for other markets. For instance, we can also transform mixed plastics into naphtha, which is used to produce plastics! Tomorrow, thanks to the Plastogaz™ process, heterogeneous feedstocks will be converted into a single, ready-to-use molecule.
Looking to find out more about the Plastogaz process ?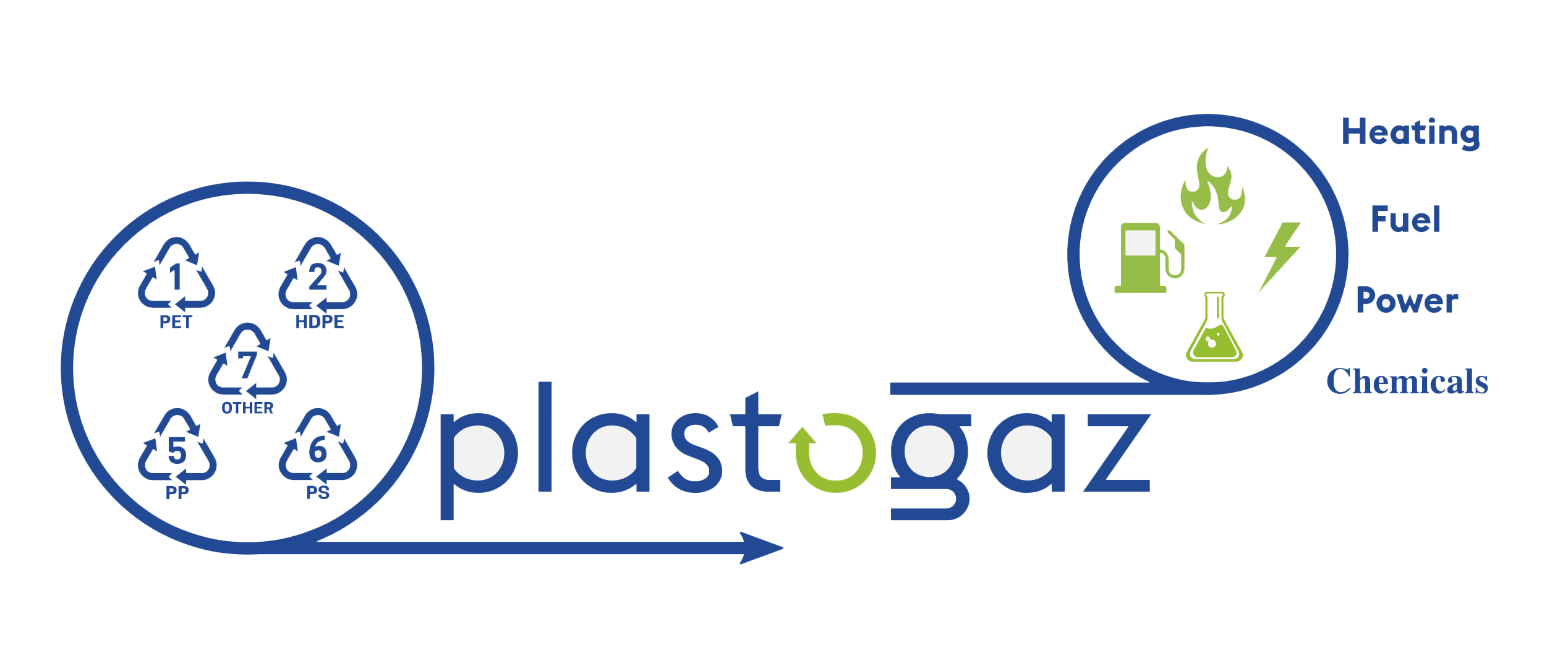 Techno-economic analysis of plastic chemical recycling processes
Our team understands the complexity of plastic recycling processes. We assist our customers in understanding what the best use is for their waste by setting up custom-made projects.
A custom-made process for your product.
Our team has a 360° vision of the plastic waste value chain and the numerous solutions that exist. Choosing a solution is not easy. We are convinced that each waste has its own solution, and we are available to advise you. 

Together, let's reduce your company's carbon footprint.
Looking for solutions for your waste ?