Plastogaz is an EPFL spin-off company based in Lausanne (CH) founded in 2020. Our strong knowledge in catalysis combined with molecular understanding of plastic compositions will lead us to develop tomorrow's green processes. We are building a plastic to methane technology, wherein mixed, unsorted plastics can be transformed into grid-compatible methane.
Plastic is an essential material in our society. Its excellent properties makes it a preferred material in many applications. Unfortunately, plastic consumption inevitably leads to plastic waste that can't be recycled without high-tech catalytic solutions. Currently, plastic waste is seen as a burden, when it should be seen as a value. Our team aims at restoring plastic's reputation by making it's end of life clean, safe, and responsible.
Looking to find out more about our vision ?
We are developing a plastic to methane process enabled by catalysis. The process relies on a thermal hydrocracking process inspired by refinery, enabled by powerful catalysts. Today, treating heterogeneous waste is incredibly difficult because of the numerous components making up the feed. Tomorrow, thanks to the Plastogaz™ process, heterogeneous feedstocks will be converted into a single, ready-to-use molecule.
Looking to find out more about the Plastogaz process ?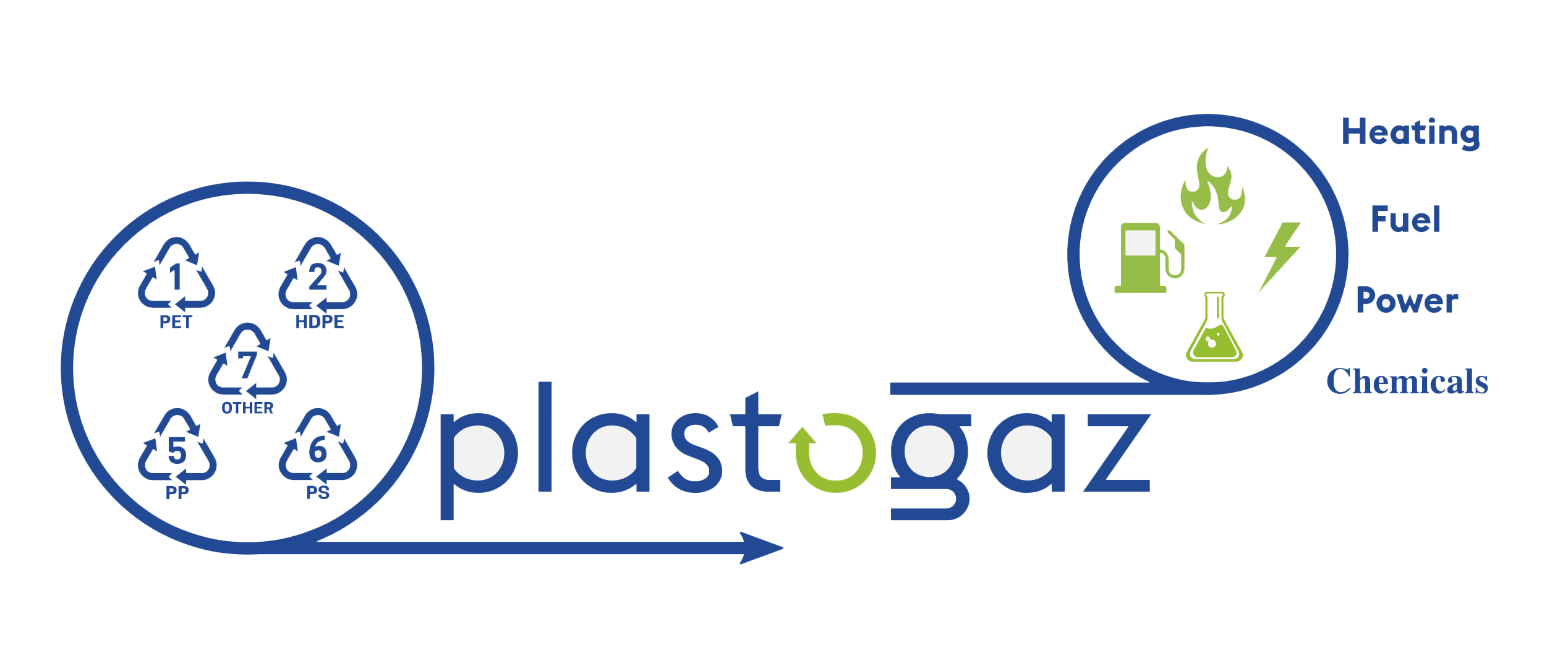 Are you a technology provider in the area of pyrolysis or gasification ?
Our team understands the complexity of a pyrolysis/gasification operation. We can assist you in the development of customized catalytic solutions to improve the quality of your oils. Our experts have a comprehensive understanding of catalysis.
Looking to increase the quality of your product through catalysis ?
Are you looking for a solution for your waste streams ?
Our team has a 360° vision of the plastic waste value chain and the numerous solutions that exist. Choosing a solution is not easy. We are convinced that each waste has its own solution, and we are available to advise you. 

Together, let's reduce your company's carbon footprint.
Looking for solutions for your waste ?
Our team believes that all types of Science communications are important, which is why we give a great deal of importance to participating in different national and international events, and below you'll find mentions of our company in the news.